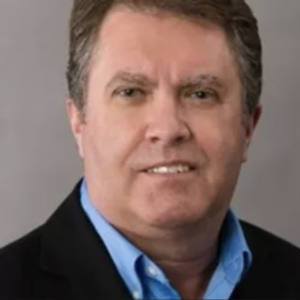 K. David McCann is the Executive Director of USA Boccia. Prior to taking this position in April 2020, he was the Director of the Office of Recreation and Park Resources, which provided consulting services, and coaching and parent resources to sport organizations in Illinois and throughout the country. He is one of the nation's leading experts on Long Term Athlete Development (LTAD) and sports programming, having been instrumental in the creation of the American Development Model which is used by the US Olympic Committee and numerous National Governing Bodies. Previously he has served as Director of Sport Development and Coaching for USA Rugby, Manager of Coaching Education for the US Olympic Committee, and Director of Educational Services for the US Ski and Snowboard Association.
While at the US Ski and Snowboard Association he created dozens of award-winning educational CD/DVDs and courses for coaches, parents, and athletes, which generated over a million dollars in revenue for the organization. He has created several websites and educational platforms for the delivery of courses, resources to national and local sport organizations. In 2007 he was elected President of the National Council for Accreditation of Coaching Education (NCACE). He has organized and hosted several National Coaching Conferences, which bring together coaches, coach educators, and program administrators to discuss and develop solutions to improve our sports development, education, and performance systems. Throughout his career, he has trained over 3,000 sport coaches and instructors in clinics and workshops.
He is a former professional project manager and is proficient in the use of project management, database, and budgeting software. He has performed and project managed research consulting reports for the International Rugby Board, and USA Rugby. He has worked with numerous national sport organizations such as the United States Anti-Doping Agency (USADA) on the development of TrueSport, the US Olympic Committee on the development of the strategy for the USOC Safe Sports Environment (SafeSport), and National Association for Sport and Physical Education (NASPE) on the creation of the National Standards for Sport Coaches. In his role at the USOC, he advised and oversaw the creation of coaching education and development programs for several national governing bodies. He is a presently a member of the North American Society for Sport Management, and the US Center for Coaching Excellence.