The United States Boccia community remains incredibly saddened by the loss of our dear friend and teammate Katie Smith on February 27, 2022. On court, Katie represented the U.S. National Team at international competitions in Montreal, Canada; Liverpool, England; and Sao Paulo, Brazil. For all of Katie's skill as a Boccia player though, she was an even better person. Katie had an unmatched knack for connecting with others. She was a constant beacon of positivity, humor, and support for her own teammates and coaches. Yet, she also positively impacted competitors around the world. Many of these competitors reached out with notes expressing this after learning of Katie's passing. 
        Beyond Boccia, Katie was an accomplished member of the Pittsburgh Steelwheelers wheelchair rugby team (competing twice in an all-female international tournament in Paris, France), a three-time Pittsburgh Marathon hand- cyclist, a frequent adaptive skier, and a horseback rider.
      Outside of athletics, Katie also brought her numerous gifts to her early work as an educator before shifting to advocacy work on behalf of individuals with disabilities. Through this work, she earned honors as Ms. Wheelchair Pennsylvania in 2013, participated in national and international summits, and served on community boards. Most recently, she worked in a supervisory role for Disability Options Network focused on expanding accessible housing and health-benefit options. In her free time, Katie enjoyed creating art in multiple forms via drawing, collage-making, pottery, and storytelling. 
    While Katie's time on Earth was far too short, the life she led and example she set will stay with  us always.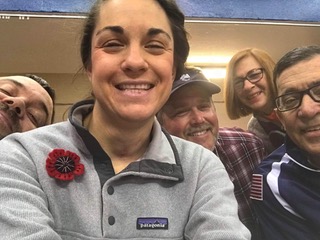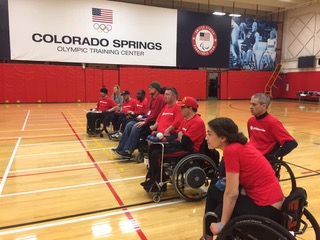 It saddens me to say good bye to a wonderful woman who had such a great sense humor and compassion for her fellow human beings and also a great USA Boccia Athlete that I had the pleasure to coach. What a beautiful soul to lose way too soon. We will miss your light and laughter Katie Smith  love you to the moon girl.