We are pleased and excited to welcome Eric Pfeifer as Executive Director for USA Boccia.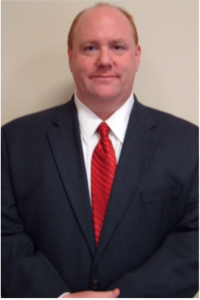 Since 2000, Eric has been the Georgia State Games Commission's Executive Director, which plans and annually operates the Government Agency in charge of the Statewide Olympic Style Sports Festival for over 10,000 athletes for all ages, skills, and ability levels including 50 Olympic/Pan Am sports and 7 Paralympic Style sports.  Additional programs included large-scale volunteer and internship management, fundraising, sports marketing, governance, public relations, economic development, sports governing body consulting, coaching, referee, and administrator development.  Working withover 30+ NGB's and various Paralympic organizations was a common occurrence at the Commission.
Prior to Georgia, he was the Executive Director for the US Soccer Federation's National State Associations in Indiana and Western Pennsylvania.  In his position, Eric led 50,000+ members in the state governing body, the state coaching staff, the Olympic Development Program athlete pipeline, referee and club systems plus general marketing and external relations and membership services in addition to the Wheelchair Top Soccer Programs.
Working and partnering with various organizations has been a career staple.  This long list includes the National Recreation and Parks Association and state affiliates; hundreds of colleges; North American Society for Sports Management; and the Georgia Center for Nonprofits to name a few.  He has served on various nonprofit Boards of Directors at National, Regional, and State levels including National Governing Bodies (NGB), Multisport Organizations (MSO); Educational Partners: National & International Sporting Championships, and Sports Councils.
Rounding out his background, Eric played professional Rugby for 7 years and was a nationally certified referee and coach in multiple sports.  Eric's wife Karen works in the Athletic Training & Sports Medicine Field while his daughter Kyra just began college and his son Bryan is entering his HS senior year with aims of playing college soccer.
Feel free to reach out to Eric at eric.pfeifer@usaboccia.org.